In these brief Video Summaries, DPV Group founder Michael Lanning introduces some of the key DPV concepts.
Taking Action: The Value Delivery System – But the business must also design and determine, in great detail, exactly how these resulting experiences can and should be delivered – profitably. Managers therefore learn to design/redesign their business model, now conceived as a system to profitably deliver (both to Provide and to Communicate) a specific Value Proposition. This is managing a business as a Value Delivery System, rather than an internally-driven and customer-compelled system to make and sell products/services.
---
Video:The Value Delivery System
Explore more videos.
---
BUT CHOOSING A VP IS NOT ENOUGH – A BUSINESS MUST DECIDE HOW TO DELIVER EACH RESULTING EXPERIENCE

THE VALUE DELIVERY SYSTEM (VDS) HELPS INTEGRATE BUSINESS PLANS EXPLICITLY AROUND A WINNING VP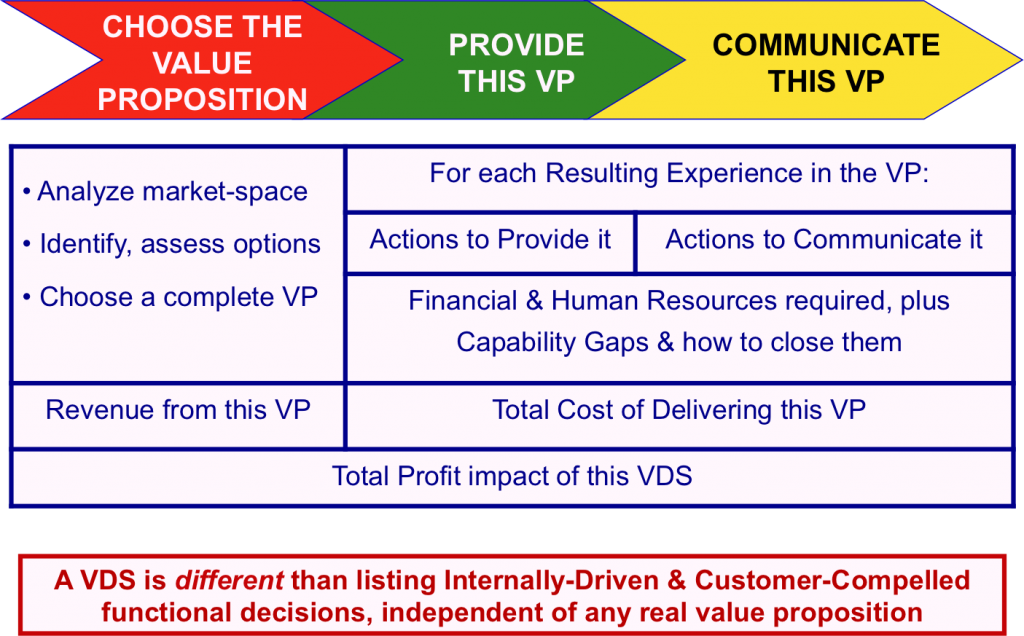 Copyright © 2023 DPV Group |
Contact:
Email us at
contact@dpvgroup.com
, or phone us at (678) 427-1986.