In these brief Video Summaries, DPV Group founder Michael Lanning introduces some of the key DPV concepts.
A logical framework of value-delivery
Real and Complete Value Propositions – Managers then learn to interpret these becoming the customer insights, and thus formulate a winning Value Proposition that would generate meaningful growth. Choosing such a proposition means making a disciplined, precise decision as to what the business will ask customers to do (including what products and services they will be asked to buy and use), and what specific experiences the business will cause the customer to have as a result.
Video: The Value Proposition
Explore more videos.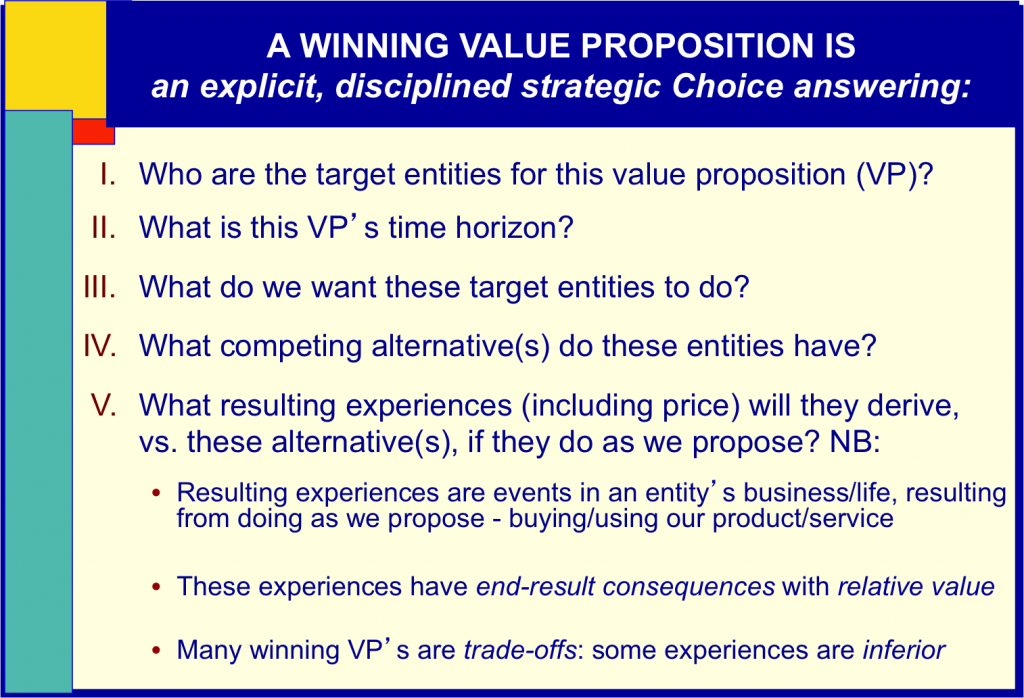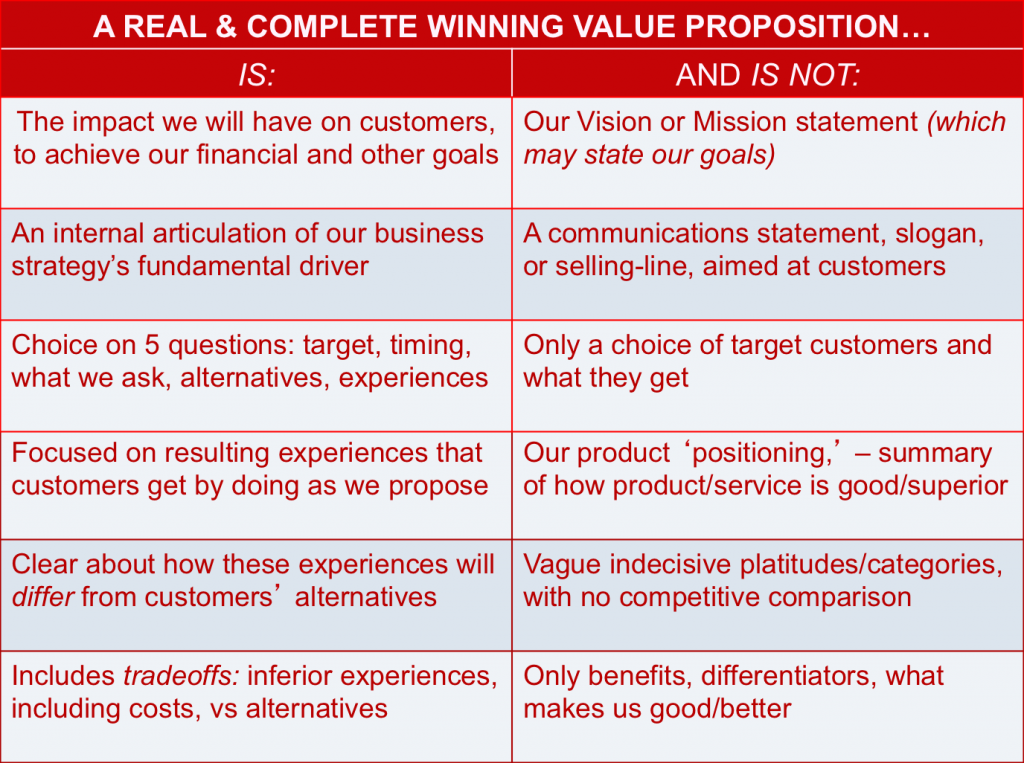 Copyright © 2023 DPV Group |
Contact:
Email us at
contact@dpvgroup.com
, or phone us at (678) 427-1986.